Living Sacrifice Ministries
The Living Sacrifice Ministries (LSM) is an inter-denominational Christian charitable organization striving for the development of society through its transformation. LSM was formed in 1997 and registered in1998 by Eliezer Devasahayam and his wife Prema, along with six young committed followers of God. These eight individuals came together and started LSM as a minor relief operation among the poor in the state of Andhra Pradesh.
History of Living Sacrifice Ministries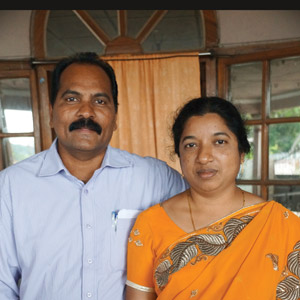 Pastor Eliezer was born in 1971 to a poor Christian family of the Lutheran church. Eliezer was given up by his poor parents, and adopted by his aunt and uncle, who had no children of their own. Eliezer grew up under their care until he went to college and earned a B.Sc [Fisheries]. Eliezer worked in the aqua-culture business (shrimp farms) until he married Prema Kumari in 1995. Even though he was brought up in a Christian family he had no salvation but he had the knowledge of the Bible and learned good Christian practices from his parents and his church.
In 1996, after much prayers of his parents and his wife Prema, in one of the Gospel meetings God opened his spiritual eyes to recognize the need for salvation. As a result he was born again by the spirit of God (received Jesus Christ as his personal savior). One day, after having fellowship with Jesus and His church for one year, the Holy Spirit illuminated him to submit his life as a living sacrifice while he was reading the book titled, As Living Sacrifice. At that very moment he prayed and surrendered his life to the Lord and committed it to His Great Commission. In 1997, Pastor Eliezer and Prema established their ministry to reach out to the impoverished in their community through the love of Christ. LSM is guided by their motto from 1 John 3:16: "We know love by this that He laid down His life for us and we ought to lay down our lives for one another.
Programs of Living Sacrifice Ministries
LSM serves the suffering, poor and oppressed people irrespective of caste, creed or religion and other differences present in the society by various charitable and social concern programs like:
Free feeding and clothing to the most needy
Children's Home for the abandoned
Pensions to widows
Free medical support
Care for HIV/AIDS patients
Education & career guidance
Self-help projects
Disaster Relief Programs
And by spiritual concern programs like:
Prayer & Intercession
Bible Training on Discipleship & Leadership
Children & Youth Ministry
Distribution of Literature
Seminars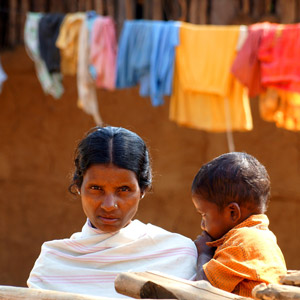 LSM has a strong belief in one-to-one mentoring which they have practiced in LSM since 2000. The mentoring program is an ongoing program of making disciples who directly influence unbelievers to reach and disciple people in their own communities. We believe grassroots disciples need ongoing encouragement and support to continue reaching and discipling unreached people of all age groups. As well, the receiving capacity varies from one disciple to another. The impact of this program is pastoral care from top [leadership] to bottom [congregation] and accountability from bottom [congregation] to top [leadership]of the LSM church and mission [John21:15-17].
LSM's goals are three-fold:
To fulfill God's Love among the poorest of the poor (James 1:27),
To challenge Christians to realize their responsibility for God's ministry among the poor (Matt. 25: 3-40), and
To recognize their partnership with other Christians in the world (Eph.2:10).
Little Lamps Children's Home
The Little Lamps Children's Home provides educational and health development for abandoned or orphaned children from the remote villages of Andhra Pradesh, India. Little Lamps began as a dream, when one night the Lord showed Prema Kumari many children who had lost their parents and had no one to love and care for them. Prema felt called to love them as her own children and to take care of them. She attended a Children's Bible School Leadership training program, and since then has committed her life to loving and caring for abandoned and homeless children.